This dish is often served during Chinese New Year because it symbolizes long life. We think that is a good reason to eat it more often!
Total Time: 25 min.
Prep Time: 15 min.
Cooking Time: 10 min.
Yield: 6 servings, 1½ cups each
Ingredients:
6 oz dry rice noodles (or whole-grain angel hair pasta)
1 Tbsp. sesame oil
1 medium carrot, cut into matchstick-sized pieces (or ⅔ cup shredded)
2 medium shallots, finely chopped
2 cloves garlic, finely chopped
2 cups low-sodium organic vegetable broth, warm, divided use
3 Tbsp. reduced-sodium soy sauce
6 oz cooked chicken breast, boneless, skinless, shredded
2 cups thinly sliced Napa cabbage
½ cup bean sprouts (mung beans)
2 green onions, thinly sliced (for garnish; optional)
Preparation:
1. Cook noodles according to package directions. Set aside.
2. Heat oil in large skillet over medium heat.
3. Add carrot and shallots; cook, stirring frequently, for 3 to 4 minutes.
4. Add garlic; cook, stirring frequently, for 1 minute.
5. Add ½ cup broth, soy sauce, chicken, cabbage, and bean sprouts; cook, stirring constantly, for 3 to 4 minutes, or until cabbage is tender-crisp. Set aside.
6. Divide noodles evenly between 4 serving bowls. Top evenly with remaining broth, carrot mixture, and green onions (if desired).
7. Serve immediately.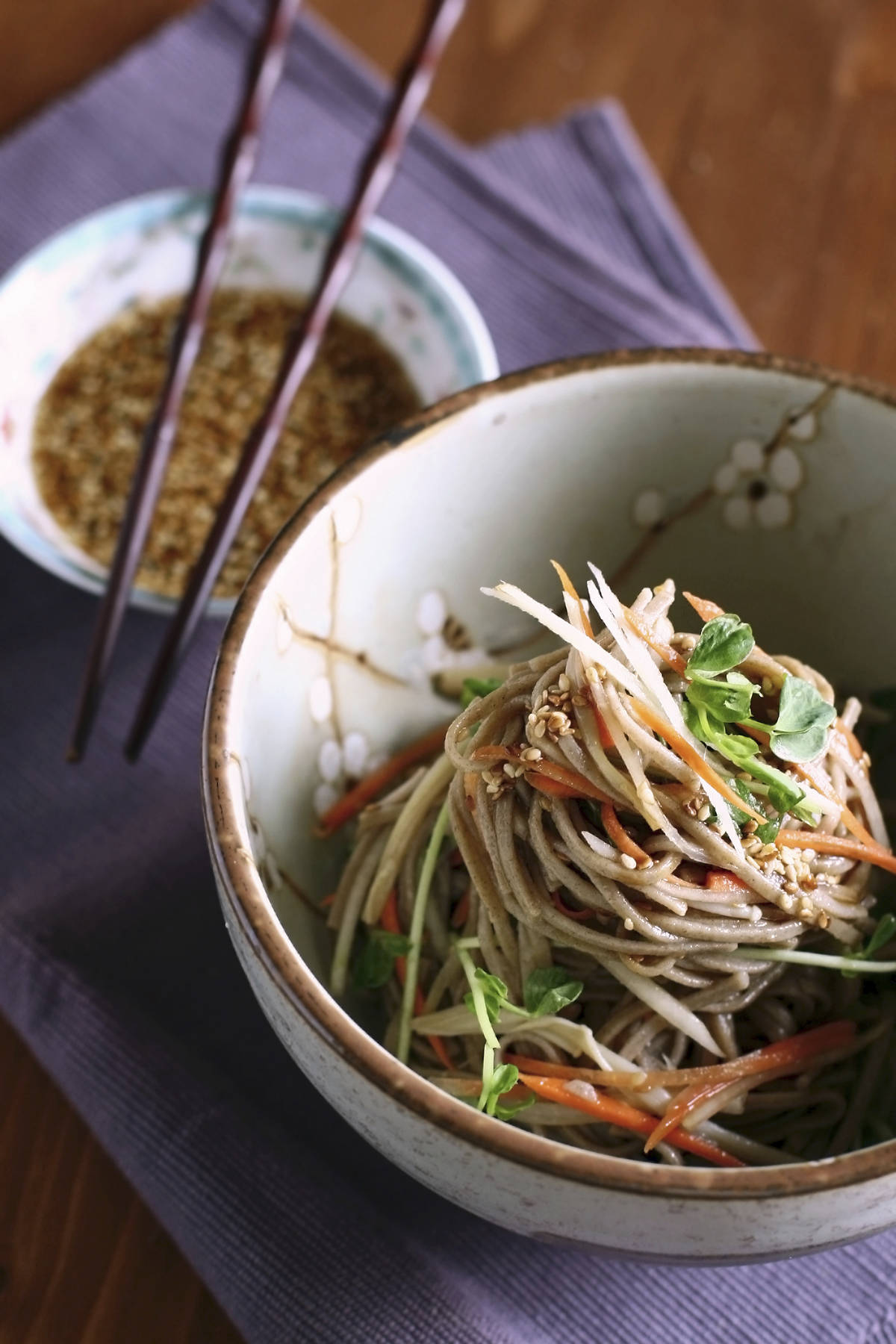 by Beachbody